Presentation :
Established in 1920, Labatut Group is a family owned company offering multiple services : logistics, delivery and transportation. With 500 employees, 190 vehicles and skills in various areas of activity, the company meets the specific individual customer needs.
Read more +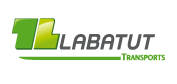 TRANSPORT
Labatut Transport offers guaranteed benefits, tailored, innovative and flexible to the specific nature and constraints of its customers.
Read more +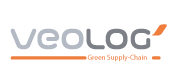 LOGISTICS
Specialized in unit preparation, Veolog offers support on the whole supply chain process through innovative solutions.
Read more +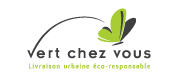 DELIVERY
The sustainable urban delivery. Since 2011, Vert Chez Vous offers green solutions for delivering goods in urban areas.
Read more +

Press Area :

For information professionals, we provide all the press releases, files, etc.
Read more +